What Does An HOA Include?
A Homeowners' Association can be your best friend or your biggest headache depending on what's allowed and what isn't. It is an organized group that has come up with a set of bylaws in which neighborhood residents must adhere to.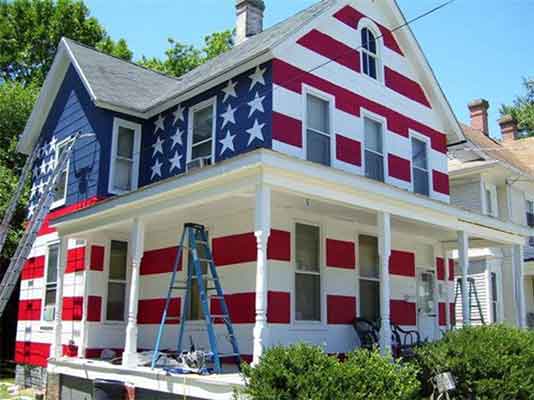 An HOA's job is two-fold:
It acts as a neighborhood police watch – monitoring the aesthetics of a neighborhood community.
It disseminates costs associated with common areas amongst all residents.
So whether you are on board or against, it's most important to find out what you are dealing with before you sign on the dotted line.
How much are HOAs in San Diego?
HOA fees are usually billed on a monthly, quarterly or annual basis and can range from $30 per month to a couple hundred dollars per month. The more upscale the building or neighborhood, and the more amenities it boasts, the higher the homeowners' association fees are likely to be.
Which Homes Require an HOA?
Most condominiums and townhomes have HOAs, especially since there are more common areas in these communities such as a community pool, recreation center, club house, as well as elevators, shared roofs and parking structures. Gated communities and other detached home neighborhoods often times have HOAs too.
What does an HOA Cover?
In terms of public/shared areas within a residential development, HOA fees can be used for common areas including flower beds, parks and pool maintenance. Fees may also be assessed on top of the monthly HOAs for repairs beyond the collected fees. For example, if an elevator breaks down or a roof needs replacing, these additional costs will be equally disseminated amongst the residents.
However, in terms of individual homes under a watchful eye of an HOA, there are covenants that must be followed in order to maintain the look and feel of a neighborhood. These include eliminating weeds in the front of a home, unsightly homeowner belongings, street parking or RV Parking, specific types of fences one can construct in the front yard, as well as gaining approval from the HOA board on your chosen paint color for your home. There are additional fines if you do not follow these covenants.
Something else to keep in mind – even if you are planning on beautifying your front yard with some eco-friendly landscaping or utilizing solar panels, make sure you check with your HOA beforehand.
Read the HOA and Covenants before putting an offer in on a new house. Your Realtor should be able to get a copy of the rules for you or you can look online. And lastly, drive around; see how enforced the rules are. Some areas 'say' they have an HOA but the rules are not entirely enforced.
Comments
comments