6 Reasons to Get Pre-Approved Before Looking for a New Home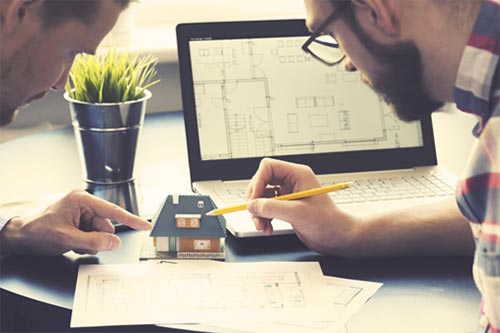 So you've decided to start the home buying process – but for some reason that agent isn't calling you back yet to show you homes. What gives? Chances are, they are waiting to know you are 100% pre-approved for a mortgage before showing you homes. Here are 6 more reasons why you should get pre-approved:
1. You Can Start House Hunting
A mortgage pre-approval is not the same as pre-qualifying for a loan. A pre-approval is an evaluation by a mortgage lender that determines whether you qualify for a loan from the lender, and/or the maximum amount that they would be willing to lend. This usually means you can start actively looking for a home. A pre-qualification on the other hand is usually just a good estimate of how much you may be able to get pre-approved for and doesn't carry the same weight.
2. It Boosts Your Credibility
Many homes on the market receive more than one offer. Showing the seller you've already received a pre-approval letter will likely have them consider you over someone who does not have a pre-approval letter.
3. Increase Your Negotiating Power
In addition to boosting your offer's credibility, a seller may be more inclined to go with your low offer over someone with a higher offer simply because you already have a mortgage pre-approval. A high offer with no pre-approval may turn out to not be a valid offer at all if they can't actually qualify for that mortgage amount.
4. You'll Know How Much You Can Afford
Knowing how much home you can afford can keep everything in your budget realistic for you. This will also help you not fall in love with something that's simply out of your budget.
5. Save Time
The mortgage process can be lengthy. If you go ahead and start working toward getting pre-approved, you'll end up saving time from contract to closing – meaning you're one step closer to moving into your home!
6. No Pre-Approval, No Agent
Most agents will not work with you unless they know you've undergone a pre-approval to save their own time. For the agent – working with you means they will spend countless hours negotiating and looking at the perfect listings for you. Getting a pre-approval means they can be assured that both you, and them end up getting what you want – a great home for you, and a happy client for them.
If you're ready to start looking for a new home, I'd love to walk you through the pre-approval process. I'll go over any questions you may have along the way. Call Matt Chao at 619-577-4030 and we can talk about how we can get you ready to buy a home in San Diego.
Comments
comments