What Do Home Inspectors Look For?
A home inspector will perform a visual inspection of your property from top to bottom, including all the main systems. They are designed mostly to protect buyers from investing in a home that turns out to need costly, unexpected repairs.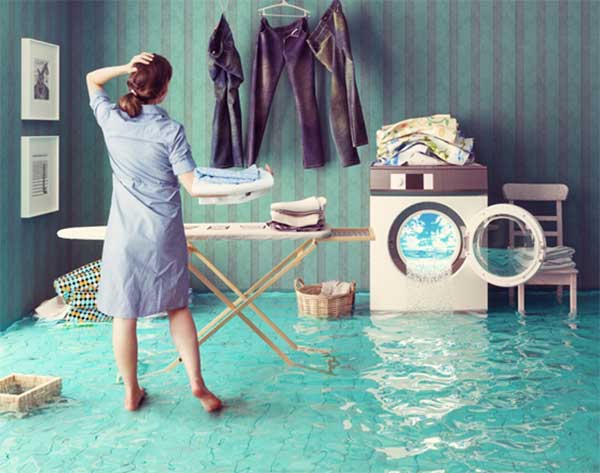 One of the most common contingencies in real estate purchase agreements today is a home inspection. Both San Diego home buyers and home sellers alike may work with home inspectors during the closing process. Regardless of what side of the fence you are on, you want a good report that shows the home you are about to sell or buy is healthy and problem free. So just what do home inspectors look for when walking through a home?
Electrical
Every electrical unit (such as the main panel and circuit breakers) in the house is examined to ensure it was installed safely, functions correctly and fits within the enclosed space. Units that are examined for efficiency include conductors, distribution panels, and grounding equipment. The home inspector also inspects the location of carbon monoxide and smoke detectors for the resident's safety. Electrical also includes testing ceiling fans and light fixtures.
Interior
The inspector will test all interior appliances that are built into the home or that are listed under the home's purchase contract. The number of windows, stairways, counters, cabinets, floors, and doors are listed in the inspection report and any of these or other interior items that don't function are noted.
Heating/Air Conditioning
The home's air conditioning and heating units will be tested to verify that they are in working condition, and supply pipes will be examined for corrosion. Appropriate filters will be examined for buildup and chimneys will be checked that they are clear of bird nests and other hazards. If applicable, the chimney frame itself will be examined.
Plumbing
Drains, piping, vents, and waste systems will all be tested. The sump pump, water distributors and interior fuels will also be examined. During this portion of the inspection, drains will be examined for leakage, water will be tested for bacteria and water will be inspected for mineral deposits.
Roofing
The roof will be examined to make sure there are no tree limbs touching the house. This is to make sure rodents don't have an easy passageway to your home and that trees don't pose a threat to the home during a violent storm. The home inspector will examine the roof closely for any loose tiles or shingles. The gutter will be checked for debris and any skylights will be checked.
Exterior Faults
There may be additional caulking around the outside of the home indicating a need to prevent water leakage. Deteriorating tread steps, decks, and settlement cracks will also be reviewed.
Garage
This includes the garage slab, walls, vents, entry, firewall, garage door, openers, lights, windows and roof. If the garage is attached to the home, it might also require a pest inspection, depending on the type of loan the buyer is obtaining.
Foundation and Framing
The home's foundation will be analyzed by the home inspector. Most likely, the inspector will poke at the foundation, climb on the roof, and crawl into any attic space.
Remember that the home inspector is focused on the house, not the grounds.
As their title suggests, your home inspector is looking at the condition of the house, not the grounds or surrounding features. This means they are unlikely to spot problems beyond those on the interior or exterior of the house itself.
If you're buying a home that includes a large number of outbuildings or other outdoor features, be sure to negotiate these items into the inspection checklist. If your inspector isn't willing to do so, or feels ill-equipped to handle these types of structures, consider hiring a second inspector who's more experienced with this type of work.
If you have any questions on the San Diego home inspection process or even have general home buying questions call Matt Chao at 619-577-4030 today.
Comments
comments