Using Technology to Sell Your Home
Thinking of selling your home? Get in the minds of today's buyers before you get started.
Today's home buyer has access to more information than ever before. Prior to interviewing San Diego Real Estate professionals to list what may be your most important investment, make a list of the right questions to ask them. You want to be sure they will be exposing your home in the right places using the right media to attract the top price in the shortest amount of time. To do this your Realtor needs to understand what's happening in the minds of home buyers. Who are the buyers? How are they looking?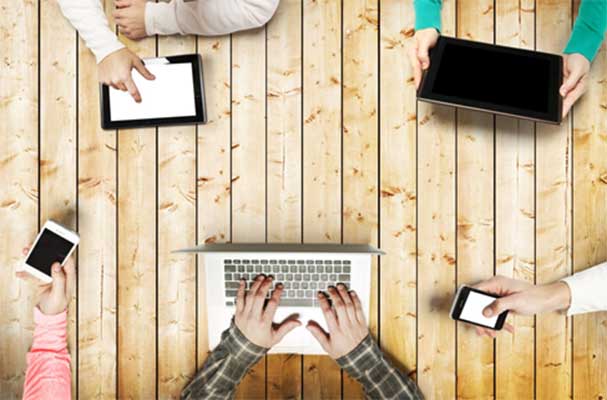 Who are the buyers?
While economic conditions prevented millennials from entering the housing market for a while, there are indicators to show this trend is changing.
When asked if they planned to purchase a home in the next year, 18–34-year-olds were twice as likely as 35–54-year-olds to say yes.
A full half of all millennials in the U.S. visited real estate web sites in 2015 and 36% visited real estate web sites or apps on mobile devices. That means millennials are more than twice as likely as the average person to explore real estate information on a mobile device.
93% of vacation home shoppers used the internet during their home search.
How are they looking?
Any realtor will tell you that they will use the internet to market your San Diego home. There are differences in what media they will use to reach buyers.
51% of home buyers used YouTube for home research.
86% of home buyers used video to find out more about a specific community.
78% of new home shoppers visit 3+ sites prior to taking action on a real estate site.
Millennials aren't the only ones using mobile. As the market heats up, more and more house hunters are relying on their smartphones to stay competitive. Mobile phones accounted for 27% of total searches related to buying a home – up 19% from the previous year.
With advancements in technology and the availability of information, choosing the right resources will be key. Make sure that your real estate professional knows the right demographic of the perfect buyer for your home. Next, make sure they are placing your home in mobile-friendly environments.
Imagine the buyer for your home is exploring the neighborhood they want to live in. They see a home for sale that they like and want to search for more info on their mobile phone. Will they be able to find the great things about your home on that search?
Sources: NAR Consumer and Market Trends in Real Estate, 2015 Home Buyer and Seller Generational Trends Report.
Comments
comments