Tips on Getting the Home You Want
Falling in love is easy, but when it comes to buying the home of your dreams, be sure you keep an open mind to guarantee you don't wind up broken-hearted if the deal falls through. Instead, when looking for a home, keep an open mind and have a Plan B and Plan C to back up your first pick in San Diego.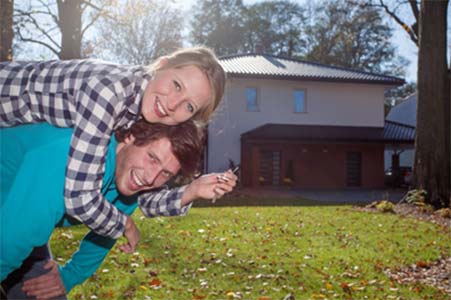 You want it? Here's how to get it!
Don't fall in love
Don't get your heart set on just one house; rather find several homes that fit your needs. This will increase your negotiating power when it comes to concessions and repairs. If the seller doesn't budge, you know you have a backup plan that will work for you.
Let your fingers do the walking
Realtors should earn their commission working hard for you to make sure you are educated on the market, neighborhoods, local attractions and schools. However, it doesn't hurt to do a little research on your own and with the Internet, and it's easy. Check out popular sites like: Trulia.com, Zillow.com and Realtor.com.
Broaden Your Perspective
Most people have a hard time visualizing the potential of a home and can't see past the obvious, like a bad paint job. If you can see the potential in a home and can visualize easy, inexpensive fixes, you might just score yourself a gem and some great home equity as well.
Make a personal connection
Sellers often have an emotional attachment to the property they are selling. If a buyer can plead its case in a personal letter or email, describing what they love about the home, what their attraction is to the home, and what they envision for the home, they just might win over the seller from competitive bids.
Comments
comments